News
---
MA at University of Melbourne is hiring
July 2021
Metabolomics Australia at the University of Melbourne are seeking to recruit people for the positions below. The positions are for a fixed term of 2 years, but with the possibility of extension provisional on funding.
Two Analytical positions (Academic Level A). These positions will be responsible for delivering analytical metabolomics services and providing metabolomics expertise, knowledge and training to MA internal and external clients.
Applications close: 19th July, 2021
Link to University of Melbourne Advert

Bioinformatics position (Academic Level A/B). This position will be responsible for developing, adapting, maintaining and documenting streamlined bioinformatics tools/workflows (existing and new) as well as the application of these automated bioinformatics workflows to client projects to facilitate high through put delivery of metabolomics services.
Applications close: 1st August, 2021
Link to University of Melbourne Advert
---
Our efforts in Covid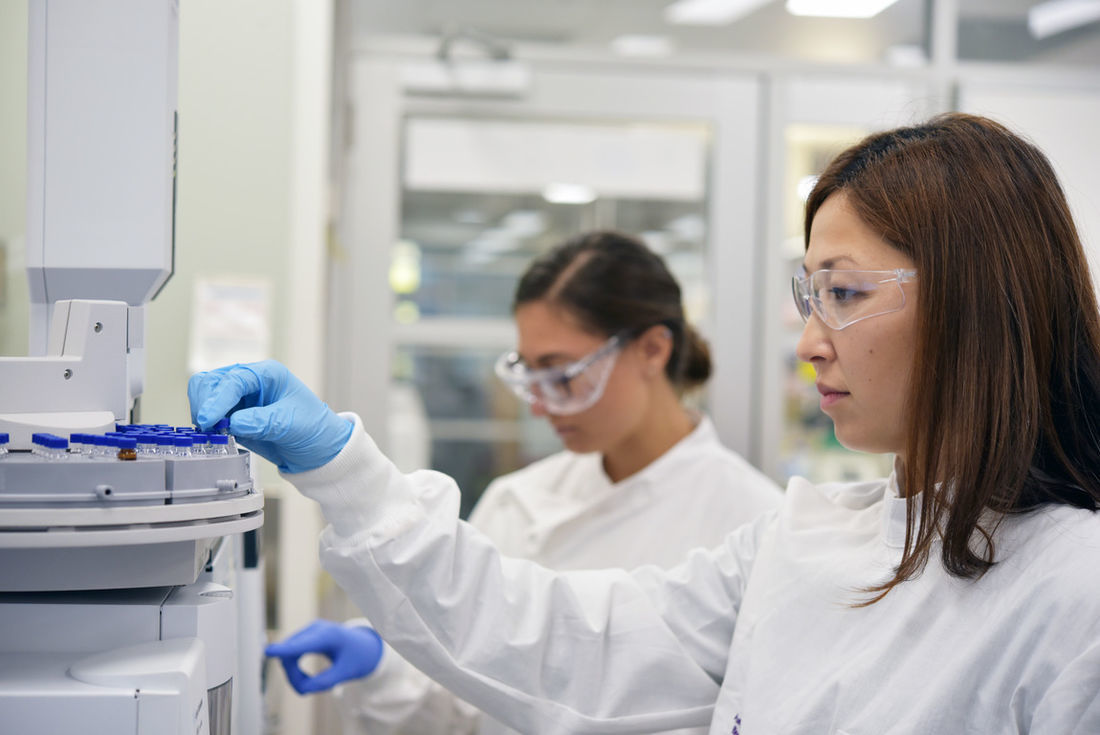 April 2020
Metabolomics Australia is a national network of platform technologies available to life science researchers across academia and industry. We are proud of our Metabolomics Australia team at AIBN the University of Queensland supporting the CEPI effort in tackling the challenges of Covid-19. We wish them every success and thank BioPlatforms Australia for their continued funding through the NCRIS program.
---
MStractor: automated workflow for pre-processing metabolomics data (free download on GitHub)
Article by Dr Luca Nicolotti, Dr Natoiya Lloyd and Dr Markus Herderich
One of the challenges with metabolomics, and modern analytical profiling techniques in general, is that a single mass spectrometer coupled to a HPLC or GC provides gigabytes of data from hundreds of samples a day at a rate that exceeds what even experienced analysts can interrogate and interpret. To improve data processing efficiency and fast track identification of relevant metabolites, the AWRI-MA team has written MStractor as an open-source automated workflow in R to pre-process untargeted HPLC-MS metabolomics data.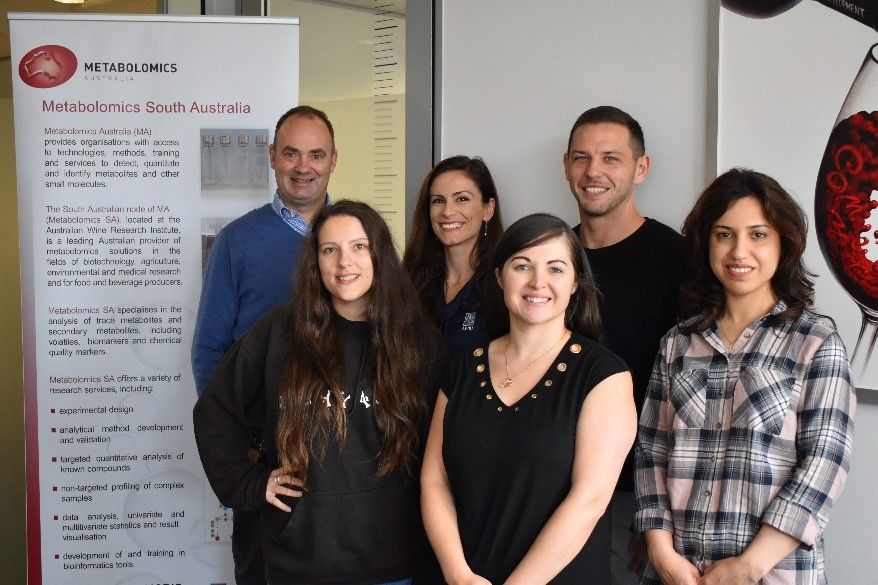 Left to right: Dr Markus Herderich, Amanda Ylia, Dr Vilma Hysenaj, Dr Natoiya Lloyd, Dr. Luca Nicolotti and Dr Maryam Taraji.
It combines tools such as XCMS and CAMERA to efficiently extract molecular features from complex and large mass spectrometry analytical data sets. It has been designed for use by non-programmers and advanced R users, requiring only minimal user input. The graphical QC outputs and parameterisation are key features that reduce processing errors.

MStractor was developed in-house at AWRI-MA. The workflow is free to download from the software development and sharing platform GitHub and a case study with an example metabolomics data set is available, https://github.com/MetabolomicsSA/MStractor.
Metabolomics Australia is a nationwide, Australian Government-funded initiative established to enable the development of, and access to, state-of-the-art metabolomics analysis, through investment in sophisticated infrastructure, method development and data analysis tools.
For more information contact the team on metabolomics@awri.com.au

---
Dr Natoiya Lloyd, Recipient of the Wine Australia Award
Read more of the fantastic work being done by Dr Natoiya Lloyd from the Metabolomics Australia node at the Australian Wine Research Institute. Can you smell the components in a glass of wine? Read more
http://www.agriculture.gov.au/abares/conferences-events/scienceawards/2017-award-recipients and
http://www.thewaite.org/waite-researchers-honoured-in-science-and-innovation-awards/
---
If you a researcher working for an Australian end user organisation from industry or government, come talk with Metabolomics Australia around submitting an application for seed funding from Bioplatforms Australia for a collaborative project.
Contact the Business Manager Zofia Felton on zfelton@unimelb.edu.au
If you would like to speak with a local representative please contact:
Australian Wine Research Institue:
Contact: Dr Natoiya Lloyd
University of Melbourne
Contact: Dr Dee Tull

University of Queensland
Contact: Dr Manuel Rey Plan
University of Western Australia
Contact: Dr Michael Clarke
Otherwise Contact Metabolomics Australia Business Manager:
Contact: Ms Zofia Felton