Victoria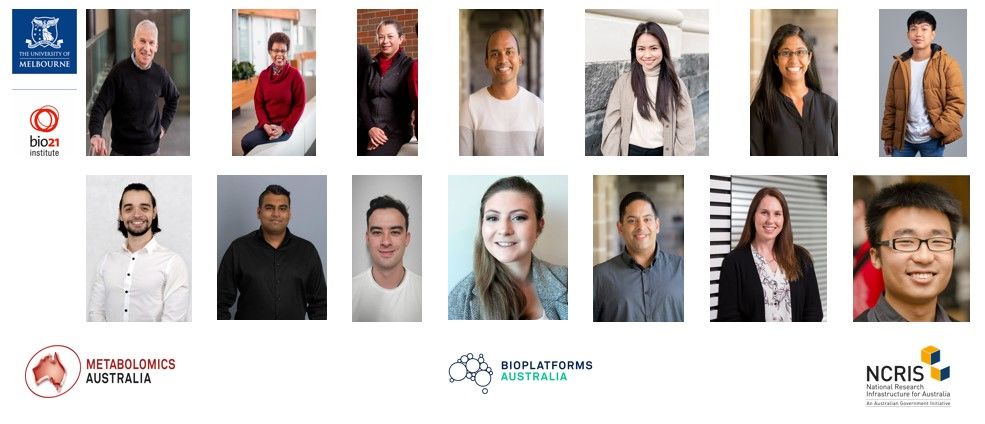 The University of Melbourne
Metabolomics Australia: World Class Facilities. World Class Researchers.
Metabolomics combines high-throughput analytics for the detection and quantification of metabolites in biological systems. Metabolomics Australia provides sustainable, state-of-the-art metabolomics research, from life sciences, agri-biotech and the environment, through to bio-nutrition, biomedical and health.
We have an extensive range of technological capabilities and expertise that delivers on multiple levels. As a fee-for-service laboratory, you can access our entire service or you can 'cherry pick' our services and pay only for those you need. No matter what level of service you choose. We guarantee that our entire team is on hand and at your service to help you get the optimal results.
How Are We Different?
Situated in the heart of Melbourne's life sciences research precinct, our unique relationship and physical proximity at The University of Melbourne's Bio21 Institute for Molecular Science and Biotechnology means our team has direct access to the world's leading researchers and cutting infrastructure in a wide range of disciplines.
When you engage our laboratory to work on your project, you not only get access to our in-house team, but you get access to the leading academics and researchers from these world-class facilities. In addition, you also get access to our national network of partners, a consortium of Australian universities and research institutes with state-of-the-art facilities and expertise in small molecule analysis. With the potential to be teamed with the BioPlatforms Australia capabilities, Genomics Australia and Proteomics Australia a comprehensive workflow can be offered.
This extraordinary cohort of researchers, academics, analysts and support staff provide their expertise to your project to ensure you get the best, most comprehensive result based on rigorous research and testing.
Gain Access To A Specialist Team of Analysts :
Every project we work on gets the undivided attention of our specialist (Bio)chemists and bioinformaticians offering an integrated package of analytical and informatics capability. This dedicated team of analysts scrutinise everything that comes off our instruments and test and validate them to ensure the integrity of each and every sample.
Their detailed knowledge of their subject area and wide exposure to a wide variety of biological types – be it urine, blood plasma, plant, insect or animal – and the on-going conversation that occurs between them and our team throughout the project, ensures your project receive a level of service and expertise that is second to none.
Take A Tour Or Book A Meeting To Discuss Your Project:
We invite you to take a tour of our unique facility and directly experience the services, platforms, technology and expertise we have to offer. Or book a confidential meeting with our Facility Manager to discuss your project and see what services we can offer you.
The University of Melbourne metabolomics services are offered within the Bio21 Institute.